From Superstar to Superfund
The history of a Northwest Montana aluminum smelter
The aluminum smelter at Columbia Falls, Montana, was built by the Anaconda Company and went into operation in 1955. Anaconda, a huge global mining company, was the fourth company to become an aluminum producer in the U.S.
After a rocky start in the 1950s, the plant expanded from two potlines to five during a robust economy in the 1960s. However, the additional pot rooms, inadequate emission control equipment and the proximity to Glacier National Park led to a crisis as local residents and the federal government filed air pollution lawsuits against Anaconda. An expensive technological fix to the pollution problem was found and completed under new ownership by the Atlantic Richfield Company, but rising power costs and poor markets presented new hurdles.
When ARCO decided to get out of the metals business, the smelter was acquired by Brack Duker and Jerome Broussard, who ran the smelter as a tolling plant and promised to share profits 50-50 with the employees. When the owners ceased to meet their profit-sharing obligation, an historical lawsuit ensued and a new owner took over – the Swiss-based commodities giant Glencore. Power prices and market conditions continued to plague the plant, and it finally shut down in 2009. Several years later, the plant site was placed on the federal Superfund's National Priority List for cleanup.
Aluminum is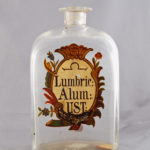 commonly found in the Earth's crust, making up 8% of the lithosphere by weight, but unlike gold and copper it is never found in metallic form as nuggets or in ores that were smelted by ancient civilizations. The hidden metal was bound up in compounds that ranged from gems to clays.